As of November 2021, I have resigned from my position at Rock Solid Knowledge and started a new role at 10x banking. In this article, I'm going to talk about why I'm moving, what I'm doing in my new job, and what, if anything, will change on this website.
Rock Solid Knowledge
My role at Rock Solid Knowledge gave me the opportunity to work full time with IdentityServer, allowing me to focus on protocols such as OAuth, OpenID Connect, and SAML, multi-factor authentication such as FIDO2 (WebAuthn), and developer technologies such as JWTs.
During my time at Rock Solid Knowledge, I traveled worldwide, providing consultancy and training, working with a wide range of customers, from financial institutions to governments and a golf organization to a household name Danish toy company 🧱. In 2019 I was also given the opportunity to join the management team, helping the founders run and manage the company.
It's been a unique role, and I've made some lifelong friends. But while I'm sad to leave behind the team I've built at Rock Solid Knowledge, it's time for something new.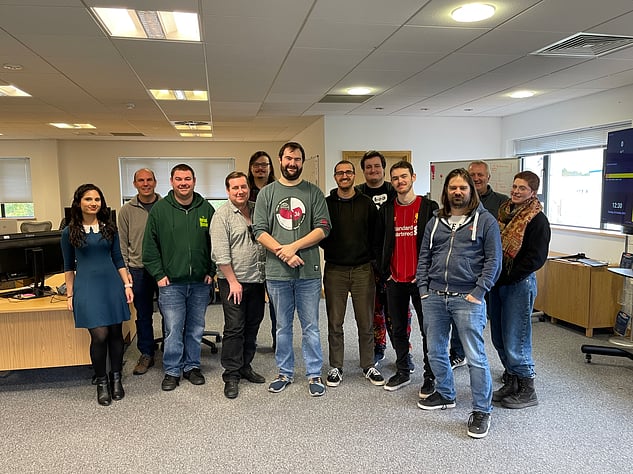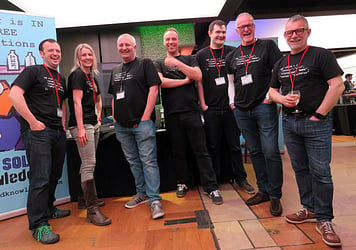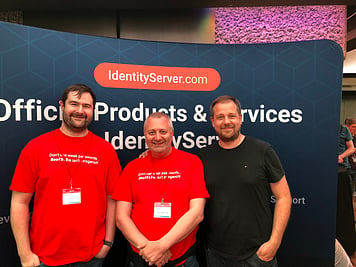 Why move?
When I started at Rock Solid Knowledge five and a half years ago, there were four founders and three full-time employees. It was a great experience to help grow that to the 20 something employees they have today, but now I want to try my hand at something different.
When I started thinking about my next role, I decided I'd like to move back to a product-focussed company. Somewhere that could benefit from my existing identity experience, but where I could also start to branch out into other areas of identity and security and own an identity solution beyond the initial release.
At the same time, I want to shift my focus to leadership. Over the past year or two, leadership has been the bulk of my job, and I've enjoyed it immensely. While I still keep my hand in software development and review more than enough PRs, I haven't really developed full-time on a project in over a year.
The perfect role for me would allow me to shift my focus to technical leadership and management duties in a way where my identity expertise would still provide value. Ideally, this would be for a larger startup with a different kind of leadership structure. And that's what I found at 10x Banking.
10x Banking
At 10x Banking, I again have something of a hybrid role, dual hatting between your traditional software development manager and a technical product manager. This means that I'll be leading a team of identity professionals while also driving technical leadership, design, and architecture.
10x Banking offers Banking-as-a-Service, allowing customers to spin up a full, regulated digital bank (think Monzo or Starling Bank) in a new territory on a fully managed platform. There's more to it than that, but that's currently my way of describing it.
10x is a "startup" of 500 something employees who provide the tech behind Chase, a new neo bank from JPMorgan Chase that you can currently see advertised across the UK.
10x has a very different leadership structure, not only at the top level but also within my team. Besides engineers and myself, the team has a dedicated product owner and business analyst who report to the wider product manager, who, along with myself, reports to the head of department. This setup is working well, and I'm enjoying the separation of duties and having some peers for once!
The tech stack is also a little different. 10x have a huge focus on Kubernetes and microservices, with the identity team primarily using ForgeRock for their identity stack and developing in Java. The team itself mainly consists of ForgeRock specialists with almost a cumulative century of identity experience between them.
What does this mean for scottbrady91.com?
I'm not sure if or how this website will change. I still have a massive backlog of OAuth and ASP.NET Core related articles to work through, so nothing will change overnight. While the team I'll be working with uses Java, and there might be some content I'd want to share around that, I'll still be using ASP.NET Core in my own time. I've got to get that Microsoft MVP somehow.
With this new job, I'll no longer be working with IdentityServer full time. I don't know if that means I'll blog about IdentityServer more or less. Maybe I'll write more about other identity solutions. Who knows, perhaps I'll even write about identity-as-a-service 😱